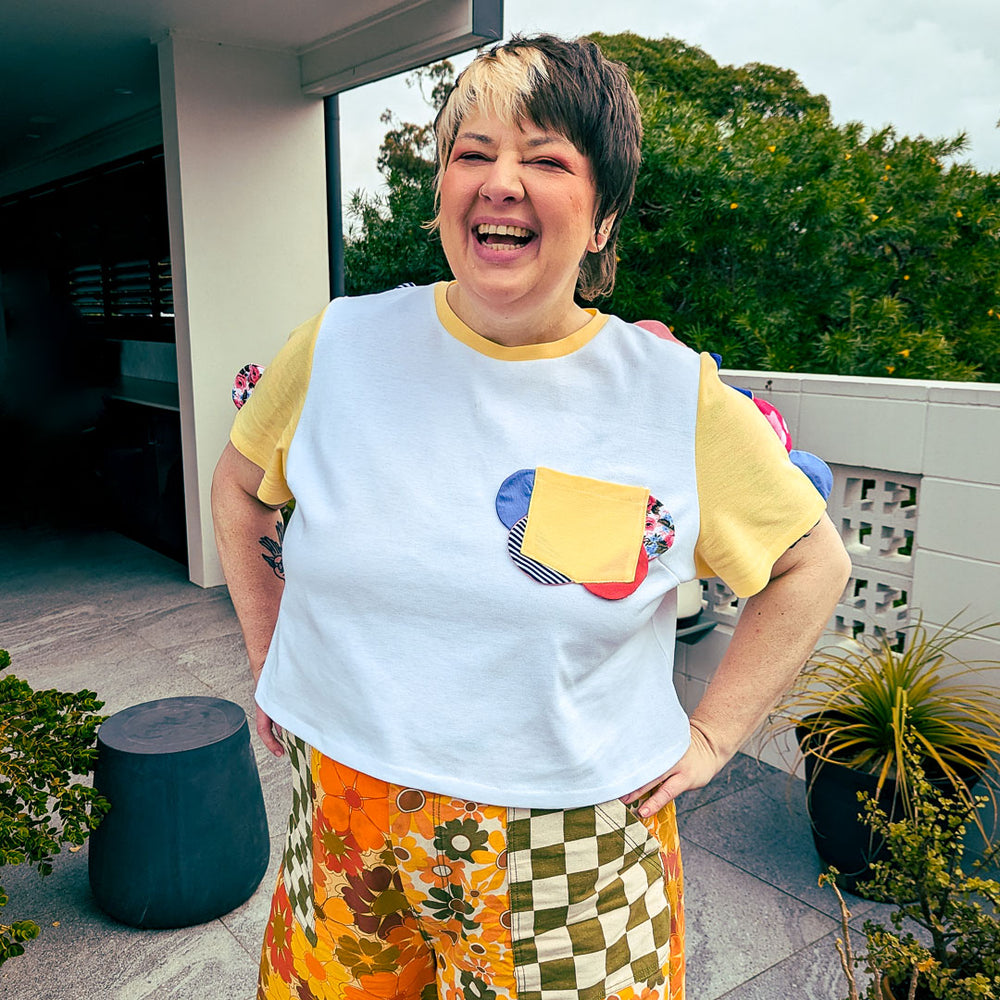 Things are changing
You may know me from my days of designing fabulous Plumpie jewellery in laser cut acrylic. I absolutely adore the medium but I don't adore using virgin plastic.
It's time for a pivot.
Using my decades of sewing experience, I have sourced remnant, surplus or flawed fabrics that were going to be taken to the tip and then I've transformed them into size inclusive boxy tees for the fancy people who collect my jewellery.
100% Original

Just like my jewellery, I pride myself on creating fresh new designs. I use colour and print in unconventional ways to squeeze all the dopamine out of your outfit!

Very Limited

My pieces are created in very small quantities and often are only available for a short time. Sign up to my newsletter to get a notification when new products go live so you don't miss out.

Who are you?

Fancy Lady Industries creates stuff for people who like to dress out loud! She's moving from accessories to clothing with more of a focus on sustainability. Still the same ol' fance though.